New book about Danish Defense badges – The Danish Army – Part I Forsvarets Mærker bog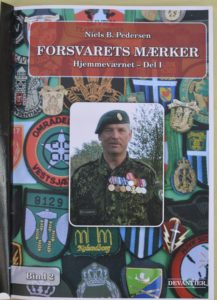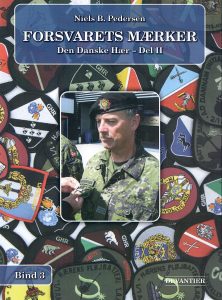 The book is the first in a series of seven volumes, dealing with regimental badges, subdivision badges, pocket badges, competence badges and individual drug marks from the Danish Army during the period approx. 1750 to today.
Collectors and other historically interested people have been calling for books on these topics for years and can now look forward to the first book containing images and descriptions of more than 2.400 badges.
The subsequent volumes will cover both metal and fabric badges from the four armies: the Army, the Navy, the Air Force and the Home Guard.
The book is authored by Niels B. Pedersen, who for more than 40 years has been gathering and interested in this topic. Through his service as a soldier, he has created a large network of other collectors, several of whom have large collections they have kindly made available for these releases.
The publisher Devantier and the author are proud to finally be able to present the first volume and hope that this will be well received.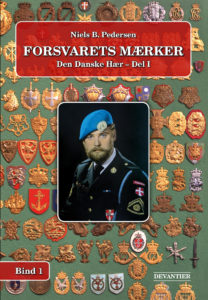 Payment on Paypal to elprise@yahoo.dk or electronic transfer.
Write to the autor on ledhisthdmvs@gmail.com for bank transfers.
Images form the book:
Part two is in the works: